LaTIn at CHI'16!
May 13, 2016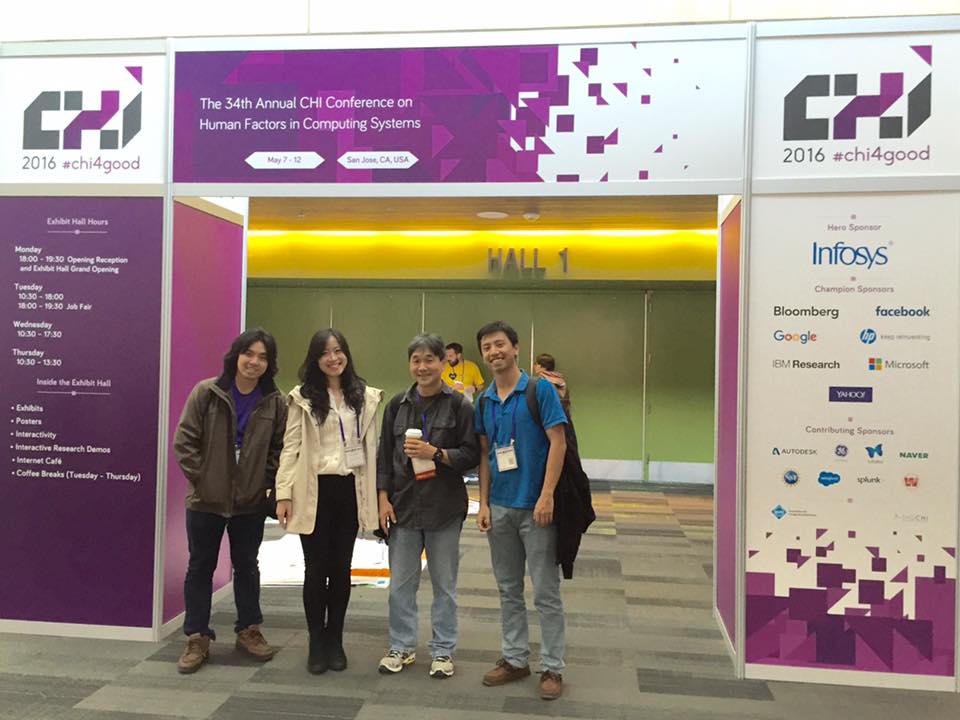 CHI is one of the most important conferences in the field of human-computer interaction (HCI). This year we presented two papers (more information here and here) on text entry by gaze.

This year's conference featured a Day of Service, in which CHI attendees and other volunteers got together to leverage their skills to help several non-profit organizations. It has been a great opportunity to work with people from all over the world towards a common goal.

We are very inspired by the works presented this year and are looking forward to next year's conference!